Circular Raised Bed (on a Budget)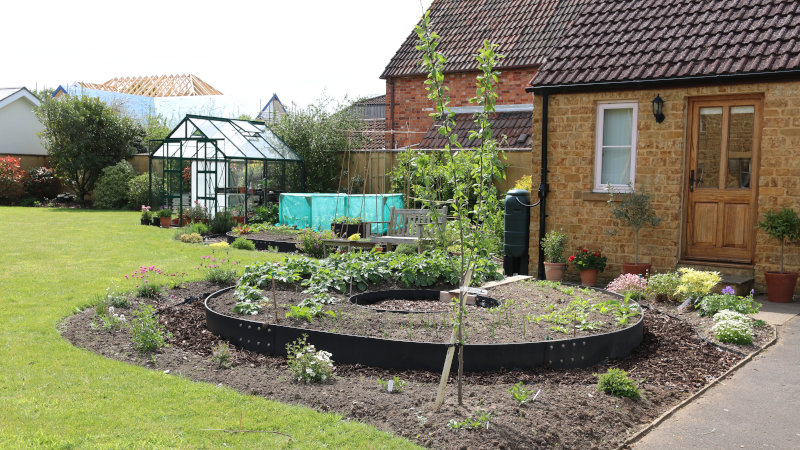 Having moved to a new home late 2016, these two raised beds and greenhouse were my main gardening project in 2017-2018. The design is mine, inspired by circular water and oil tanks which rely on tension in the outer skin to contain the liquid, rather than flexure of the sides.
Whilst potentially expensive to construct, a raised bed (with boards containing the soil) has a number of advantages over a traditional cultivated bed:
Tidy and space efficient, with the soil contained by the sides
Soil improvement can be focussed and achievable
Less digging, as there is no need to walk on the soil
Improved drainage,warming up faster in the Spring
Improved yields
Less bending over, depending on the height
However, creating beds of sufficient size for vegetable or fruit growing can be cost prohibitive, with kits in recycled plastic costing £50-£75 per sq m or more.
The material used is a recycled plastic used in agriculture called Stokbord, cut into strips and bolted together with stainless steel bolts. The completed construction will be highly durable and should last for many years.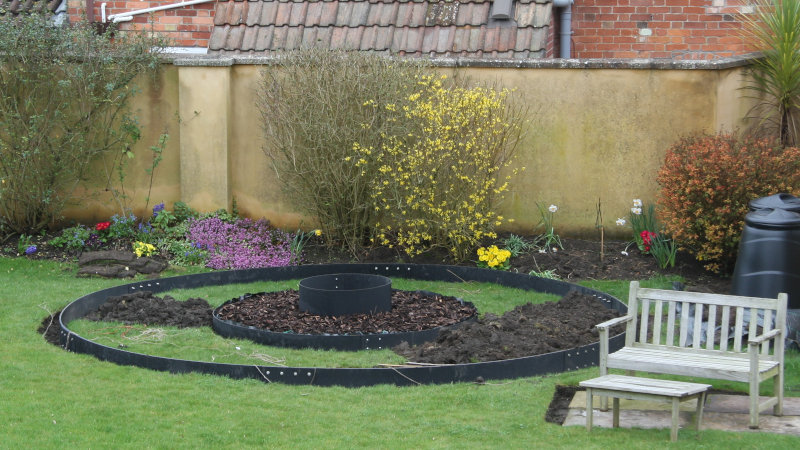 Raised bed constructed from Stokbord and stainless steel bolts
Some statistics on materials
Outer ring fabricated from six 20cm x 244cm strips of 12mm Stokbord (one 2.44m x 1.22m sheet) and 48 No M10 x 45 stainless steel bolts (each with two 30mm washers); 12 No 6mm Stokbord cover splices 40cm x 20cm
Inner ring fabricated from three 15cm x 244cm strips of 6mm Stokbord and 12 No M6 x 25 stainless steel bolts
Tub in centre fabricated from spare material from 6mm Stokbord and 4 No M6 x 25 stainless steel bolts
Dimensions of raised bed
Outer ring diameter 4.66m
Inner ring diameter 2.14m
Raised bed annulus width 1.26m
Raised bed area 13.5 sq m
Costs:
Stokbord 12mm sheet 2.44m x 1.22m £55
Stokbord 6mm sheet 2.44m x 1.22m £30
Stainless steel bolts A2 grade £33
Total cost £118
Cost per sq m £8.80
So after a lot of turf stripping and double digging, here's the first raised bed completed in 2017 and the second completed in 2018: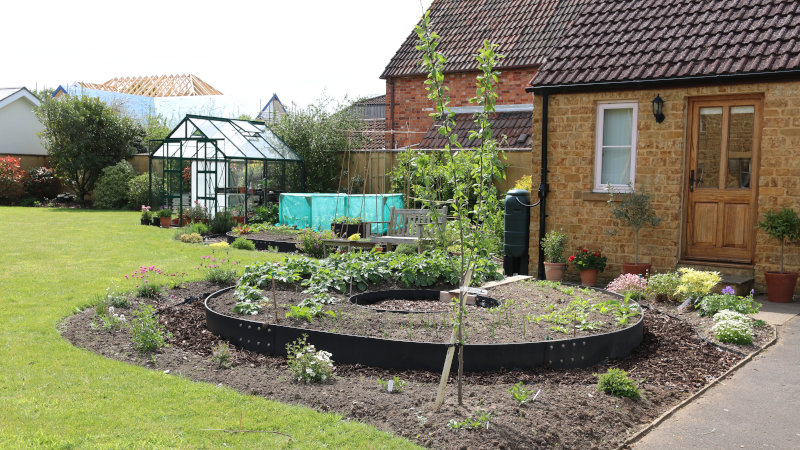 First raised bed completed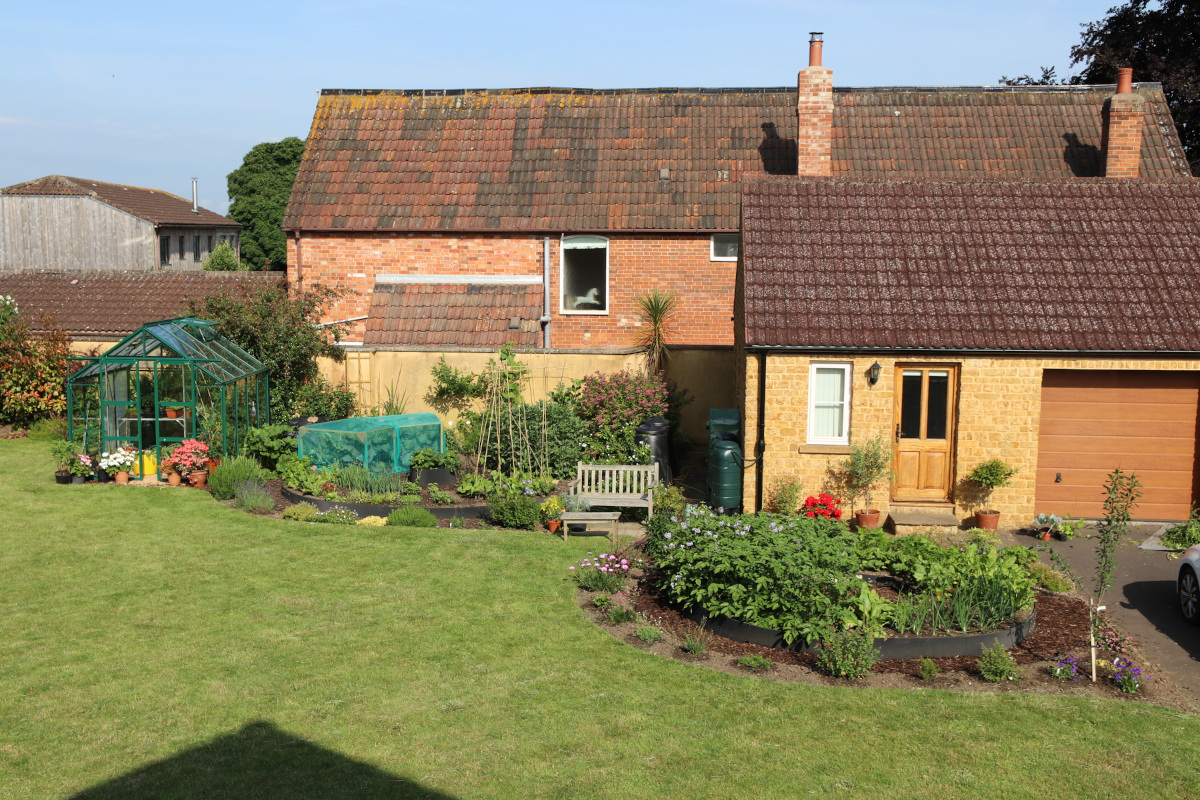 Circular raised beds - vegetables thriving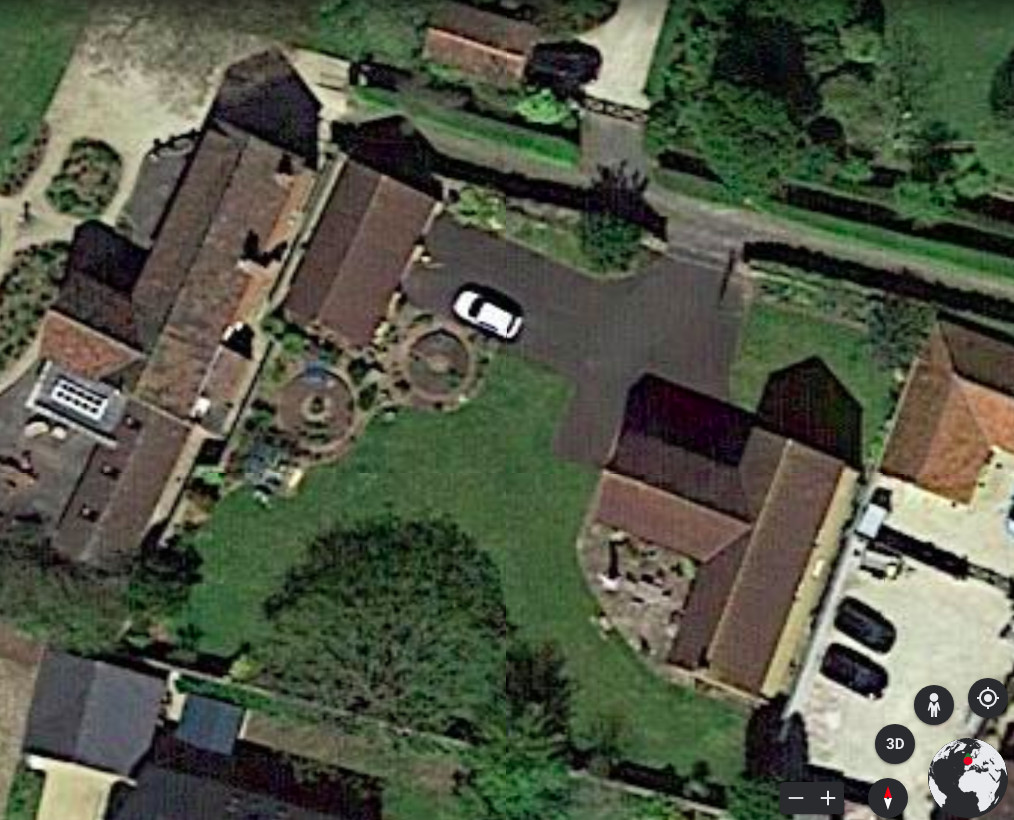 My circular raised beds are now visible from space